ShowingFilter 1-3 of 3 listings.
$ 55
3 Hours
Light & Sound Shows
Hotel Pickup Offered
Free Cancellation
Relive the history of Delhi and India's Mughal emperors on this 3-hour Sound and Light show experience at the Red Fort (Lal Qila). Travel to the17th-century UNESCO-listed fort, and enjoy a 1-hour music and illuminations extravaganza that tells the story of the city and this symbol of Mughal power. Admire the lights, projections, and lasers twinned with stirring music, special effects, and commentary, and see the Red Fort cast in radiant colors in the darkness.
View Tour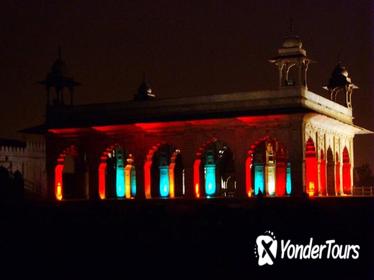 $ 35
1 Hour
Light & Sound Shows
Free Cancellation
Experience Evening Sound and Light Show (English Version) with Transportation With Pickup and Drop within Any New-Delhi Location or Place . This is a Private Trip with Shared Sound and Light show at Red Fort or Purana Quilla or Akshardham as per running Availability In New-Delhi. Entry Ticket is Included. Transport in an Private Air-Conditioned Vehicle .
View Tour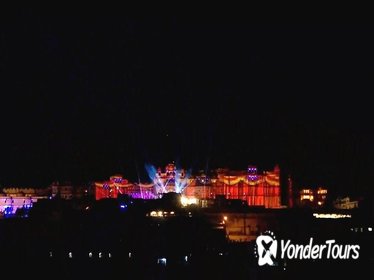 $ 21
3 Hours
Light & Sound Shows
Free Cancellation
Experience Udaipur City Palace Museum Sound and Light Show with Transfer Explore English Version Sound and Light Show at Udaipur City Palace Compound For 3 Hour Experience including with Transfers within any Udaipur Location or Place . Explore several centuries worth of 'Mewar' history during a performance of 'The Legacy of Honor, This is Evening Excursion in Udaipur.
View Tour