ShowingFilter 1-2 of 2 listings.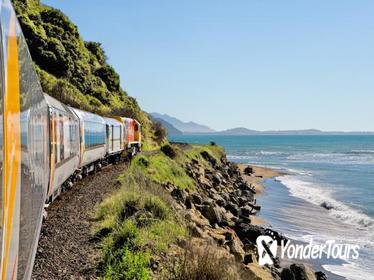 $ 53
3.25 to 6.25 Hours
Rail Services
Free Cancellation
Perhaps New Zealand's most scenic railway, the Coastal Pacific follows the South Island's rugged Kaikoura coastline, with dramatic windblown seascapes to the right and enormous, native bush-clad mountains to the left. The journey by train from Christchurch to Picton offers an unrivaled opportunity to enjoy this landscape's rugged beauty in comfort and class.
View Tour
$ 38
2.30 to 4.30 Hours
Rail Services
Free Cancellation
Ride a train through the Southern Alps on a remarkable scenic journey aboard the TranzAlpine Train. Choose between three different segments of the TranzAlpine Train route, then enjoy views of native beech forest, the powerful Waimakariri River, and Arthur's Pass National Park from a comfortable carriage or open viewing deck. For getting the history and context of the landmarks along the railway, GPS-triggered audio commentary is available on headphones at every seat.
View Tour