ShowingFilter 1-3 of 3 listings.
$ 33
365 Days
Sightseeing Packages
Free Cancellation
Combine three of Canberra's most unique cultural highlights into one money-saving ticket with the 3infun Attraction Pass. Discover Australia's sporting triumphs at the Australian Institute of Sport (The AIS); see some of the world's most iconic cities recreated in miniature at the Cockington Green Gardens; and get excited about science at Questacon - The National Science and Technology Centre. Best of all: your pass is valid for a whole year and includes one-time entrance to each attraction, plus a repeat visit to the attraction of your choice.
View Tour
$ 15
1 Hour 30 Minutes
Cultural Tours
Go behind the scenes at AIS (Australian Institute of Sport), Australia's premier elite sporting precinct and , one of Canberra's most popular tourist attractions. Your guide takes you on a comprehensive 90-minute tour through the world-class facilities to see where Australia's top athletes train. How fast can you throw a ball? You can find out at Sportex, an interactive sports zone with different physical tests for your athletic skills.
View Tour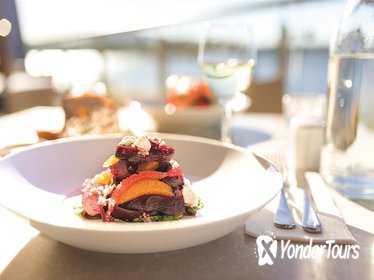 $ 44
2 to 3 Hours
Museum Tickets & Passes
Free Cancellation
Enjoy an introduction to the collections of the National Museum of Australia, located in the Australian capital of Canberra. Get the ultimate museum experience with a fascinating one-hour tour of the museum, and breakfast or lunch in the museum's cafe. Your meal is accompanied by one glass of wine, beer or a non-alcoholic beverage, and you can take in views of Lake Burley Griffin waterfront from the cafe. Afterward, feel free to browse the museum's exhibits on your own.
View Tour