ShowingFilter 1-2 of 2 listings.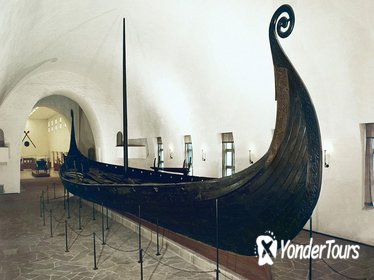 $ 12
1 to 2 Hours
Adults-only Shows
Free Cancellation
Step back in time with a visit to the Viking Ship Museum, where you'll see three ships over 1,000 years old. The vessels and their contents were well preserved thanks to their status as burial ships. Visitors can admire grave goods ranging from everyday objects to elaborate silks and sleighs. The Museum features a film that follows a Viking voyage, an audio guide for smartphones, and occasional special activities.
View Tour
$ 7
1 Hour
Adults-only Shows
Free Cancellation
Save time by pre-booking your entrance ticket to the Carmen Thyssen Museum of Málaga, housed in a converted 16th-century mansion in the heart of the city. Not having to wait in line means you have more time to explore the museum's permanent collection, home to an impressive number of 19th- and 20th-century Spanish paintings, predominantly Andalusian.
View Tour