ShowingFilter 1-2 of 2 listings.
$ 120
10 Hours
Layover Tours
Hotel Pickup Offered
Free Cancellation
Enjoy warm welcome in luxor with private pick up from luxor airport , Egypt with our guide and driver to visit east and west bank of luxor private pick up in lxuor by Egyptology and car from luxor airport start your tour crossing the Nile River to the West Bank to visit the Temple of Hatsheput, one of the most striking monuments in Egypt. the famous female ruler of Egypt for 20 years who posed as a male to gain the thronethen you'll visit the necropolis of the ancient city of Thebes. Arriving at the Valley of the Kings, burial place of the kings of Thebes (ancient Luxor) The most known tombs are King Tutmosis I, Tutmosis III, Tut-Ankh-Amon, King Ramssess VI, King Mrenptah and AmonhotepII. Then Continue to .Later you will get to see the colossi of memnon.then transfer back to luxor airport
View Tour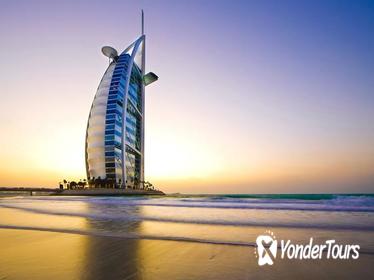 $ 329
5 Hours
Layover Tours
Free Cancellation
Make the most of your long layover in Dubai and take a sightseeing tour of the modern metropolis. This 5-hour tour covers the city's main highlights like Old Town and its souks, Burj al Arab, Palm Island, the Dubai Mall, Burj Khalifa, and more. The tour also includes a ride in a traditional Abra along the Dubai Creek where guests can discover the history of the Emirates from their guide.
View Tour