ShowingFilter 1-3 of 3 listings.
$ 40
3 Hours
City Tours
Free Cancellation
Discover the highlights and history of the Mile-High City on this 3-hour sightseeing tour of Denver. A knowledgeable guide will whisk you around to see top urban attractions, including the State Capital, the United States Mint, the Denver Art Museum, 16th Street Mall, and Larimer Square. Scope out historic Victorian homes on Capitol Hill as you learn how Denver grew from a miner's camp during the silver boom to Colorado's modern cultural capital.
View Tour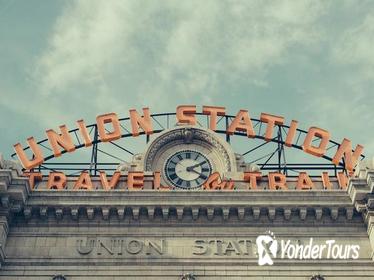 $ 71
2 to 3 Hours
City Tours
Free Cancellation
Denver has quickly grown to become one of the greatest cities in America, and on this fun-filled Denver urban adventure, tour the city with local guides who are passionate about Denver and its sights. Tuck into places off the well-worn trail that visitors wouldn't find on their own, and learn how the city has evolved from frontier days to a bustling modern metropolis. Visit the city's most popular neighborhoods to sense the local culture, and finish the tour with a stop at one of Denver's booming craft breweries.
View Tour
$ 32
3 Days
Sightseeing Passes
Explore the Mile High City's cultural highlights at your own pace with this flexible pass that allows you to visit seven of Denver's museums and attractions within a three-day span. The pass is activated upon use at the first attraction and you can visit each place once. You can also unlock other deals - like half off Denver's bike sharing program for the day - by downloading the mobile pass to your phone.
View Tour