ShowingFilter 1-1 of 1 listings.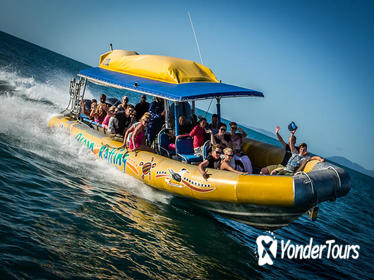 $ 119
7 Hours
Jet Boats & Speed Boats
Hotel Pickup Offered
Free Cancellation
Enjoy a full-day tour of the stunning Whitsunday Islands, traveling on a sturdy motorized raft to world-famous Whitehaven Beach and Hill Inlet Beach. You get to choose from two tours that offer either more snorkeling or more beach time. Gain exclusive access to secluded spots where you can snorkel around pristine coral reefs, and take a walk with your guide in the national park to a lookout point with spectacular views. Your boat travels quickly across the ocean, giving you more time to enjoy the Whitsundays.
View Tour