ShowingFilter 1-3 of 3 listings.
$ 185
3 Hours
Balloon Rides
Hotel Pickup Offered
Free Cancellation
See Barcelona from the sky on this incredible hot air balloon ride. It'll give you access to views of the province that you wouldn't see otherwise. You won't have to worry about getting hungry, as you'll be given a welcome backpack with cookies, fruit juice, and bottled water. When the tour finishes, there's no need to walk to the start point as a 4x4 will pick you up.
View Tour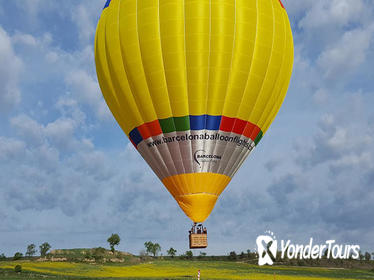 $ 219
4 Hours
Balloon Rides
Free Cancellation
Those seeking a completely unique experience of Barcelona will be delighted by this 4-hour hot air balloon flight. Ideal for couples, this romantic experience gives you the chance to float above Barcelona's natural and architectural beauty, enjoying birds-eye views of Montserrat Mountains and the Mediterranean coast. Before launching, you'll enjoy a gourmet breakfast of coffee and croissants, and then savor champagne, sweet wine and cheese upon landing. This small-group tour is limited to 15 people to ensure an intimate atmosphere.
View Tour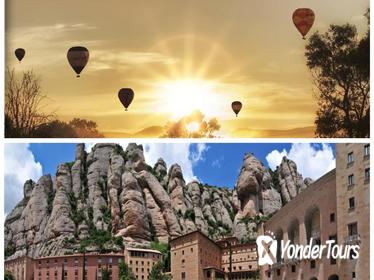 $ 392
10 Hours
Balloon Rides
Hotel Pickup Offered
Enjoy a luxurious and stress-free day in Monserrat with hotel pickup and drop-off included. After being transported to Santpedor, you'll enjoy a scenic Hot Air Balloon flight. You won't have to worry about organizing lunch, as a Catalan meal with wine is included, followed by a visit to Montserrat Monastery. To ensure you have a memento of your trip, you'll also be treated to photos of your experience.
View Tour