ShowingFilter 1-2 of 2 listings.
$ 13,000
3 Days
Multi-day Tours
Hotel Pickup Offered
Enjoy a wonderful trip sailing from Cartagena to San Bernardo Islands with all the safety and comfort required for this expedition, this navigation features informative commentary from your captain as you sail across the Caribbean sea, a significant stop by Rosario Islands with some cocktails and fresh lunch will be the beginning of our surprises to impress you, then head out the turquoise sea to our final destination in the archipelago of San Bernardo to discover one of our hidden treasures and paradisiacal sceneries that will catch all your attention during these 3 days.
View Tour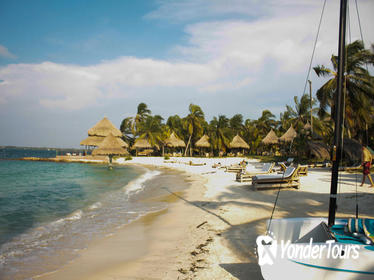 $ 613
3 Days
Multi-day Tours
Hotel Pickup Offered
Discover the epitome of paradise on a 3-day tour of the Rosario Islands, an archipelago comprised of 30 idyllic islands, from Cartagena. Spend free time on the white sands and turquoise waters of Isla Mucura, and opt to partake in activities such as scuba diving, beauty treatments, and a boat trip to a bioluminescent lagoon. Hotel accommodation, select meals, and hotel pickup and drop-off in Cartagena are included.
View Tour