ShowingFilter 1-2 of 2 listings.
$ 70
8 Hours
Sightseeing Passes
Hotel Pickup Offered
Free Cancellation
Conheceremos as principais atrações dessa bela cidadeBarra Sul um dos passeios mais solicitados pelos nossos visitantesBarco Pirata para navegarmos por aprox. 40m com animaçao, musica e interaçao com os piratas que fazem a festa com os turistas.Laranjeiras,ideal para toda família. No local opçao de restaurantes, bares, lojas de souvenires e atividades náuticas. Parque Unipraias Parque Ambiental na Estaçao Mata Atlântica. Tempo para desfrutar do lugar, caminhar pelas trilhas ecológicas e aproveitar as belezas naturais da Mata Atlântica e avistar paisagens deslumbrantes a partir dos mirantes.Após visita, novo embarque no teleferico para a Estaçao Barra Sul. Visita ao Complexo Panorâmico Cristo Luz, um monumento de Cristo que ilumina a cidade com diferentes cores.Lojas de souvenires, restaurantes, pequeno museu e local para eventos, alem de um mirante que proporciona uma bela vista da cidade de Baln. Camboriú.Traslado ao hotel.
View Tour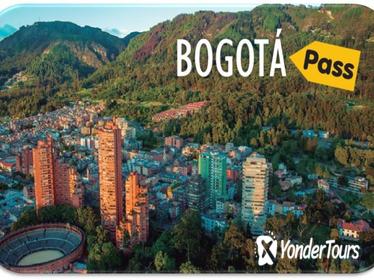 $ 50
3 Days
Sightseeing Passes
Free Cancellation
Get the most out of your trip to Bogotá with the Bogotá Pass, offering a more than 50% discount off regular prices at 10 of the city's top attractions and activities. This convenient, money-saving pass provides access to fun Bogotá activities like a walking tour of the historic Candelaria district and a premium Colombian coffee tasting, plus entrance at popular attractions like the Botero Museum and the Monserrate mountaintop monastery. Your pass can be purchased for 1- and 2-day access and also includes skip-the-line access at several sites plus special shopping discounts at city businesses and eateries.
View Tour