ShowingFilter 1-2 of 2 listings.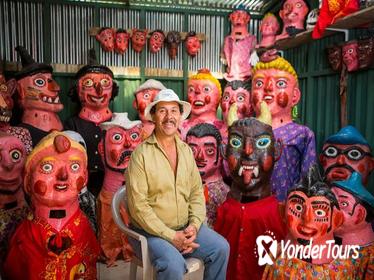 $ 63
4 Hours
Walking Tours
Free Cancellation
Enjoy an insider's perspective of San Jose on this half-day city walking tour. Accompanied by an expert guide, you'll get a sense of daily life in the Costa Rican capital as you ride public transportation, stop by a beautiful local park and visit the artisan workshop of a third-generation craftsman. Taste local flavors while you browse stalls at the historic Central Market, savor a traditional lunch at an 80-year-old inn and learn to make tortillas.
View Tour
$ 58
4 Hours
Night Tours
Free Cancellation
Discover San Jose's hidden delights with this unique evening tour of the Costa Rican capital. Wander through a maze of vendor stalls and to learn about staples of local cooking at the Central Market, and see the opulent National Theater and other architectural highlights on a twilight walking tour. Drive to the ritzy Paseo de la Luz the east side of San Jose well known for its gastronomy. Finish the night with a 3-course meal and wine pairings at a gourmet Costa Rican restaurant.
View Tour