ShowingFilter 1-2 of 2 listings.
$ 60
10 Hours
Cultural Tours
Hotel Pickup Offered
Free Cancellation
Only on a guided tour is it possible to visit El Salvador's four largest archaeological sites in just one day. Along with a guide, head to the Mayan ruins in Tazumal, San Andres, Casa Blanca, and Joya de Ceren - the only UNESCO World Heritage-listed site in El Salvador. This tour includes all transportation, national park fees, and guide service at each site, offering an incredible value.
View Tour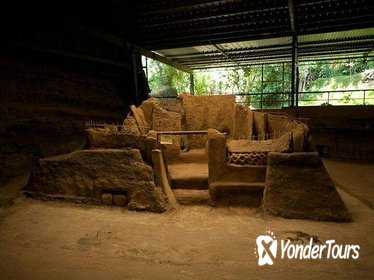 $ 90
8 Hours
Archaeology Tours
Hotel Pickup Offered
Free Cancellation
Commune with the ancient Mayan civilization during this 8-hour visit to some of the culture's top archaeological sites in El Salvador. Check out the impressive village of Joya de Cer en, a UNESCO World Heritage site that was preserved many centuries ago by a volcanic eruption. Then wander among the pyramids at the Mayan ceremonial center of San Andr es and see the largest pyramid in the country at Tazumal. This Mayan-themed trip also includes a guide, entrance fees and round-trip hotel transport.
View Tour