ShowingFilter 1-2 of 2 listings.
$ 58
2 Hours 19 Minutes
Segway Tours
Free Cancellation
Explore the heart of Paris on a 2-hour guided Segway Tour. Travel through the city's center on a two-wheel self-balancing electric vehicle, navigating narrow pathways and along the river bank and taking in many historic landmarks as you go. Marvel in awe at the Eiffel Tower, meander past the sculpture-filled garden of the Rodin Museum and glide through the Place de la Concorde. Your guide will share facts and details about each place as you go. This small group tour is limited to 10 people for a more personalized experience.
View Tour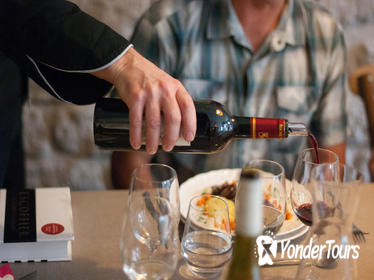 $ 184
Indulge in a true gourmet French experience: preparing, cooking, and enjoying your own 3-course meal. Choose between a 4.5- or 6-hour Paris culinary course (a 1.5-hour market visit is optional) then set out to learn the tricks and techniques of French cooking. An instructor will help you through the steps of creating an appetizer, main dish, and dessert. French wine is also included with your gourmet lunch.
View Tour