ShowingFilter 1-2 of 2 listings.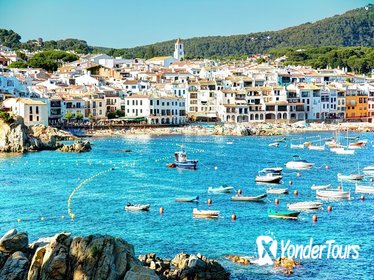 $ 231
9 Hours
Cultural Tours
Free Cancellation
Discover Girona and its Medieval beauty, rich Jewish heritage, and architectural and cultural relevance, on this private tour from Barcelona. Arrive in less than one hour and a half in a comfortable vehicle. Meandering through the charming narrow streets of the old town, you'll visit the Cathedral and the Jewish Quarter from the tenth century and be transported back in time. And after, a short drive away, we'll unwind in Calella de Palafrugell, one of the most splendid fisherman's villages along the Catalan coast. We'll admire its whitewashed houses and pretty beaches, with fishing boats hauled up on the sand while we enjoy a relaxing local meal in front of the beach. We'll have some free time to walk around or rest before we head back to Barcelona.
View Tour
$ 185
9 Hours
Cultural Tours
Free Cancellation
Discover medieval Girona and the Costa Brava on this full-day tour from Barcelona. As you walk through Girona, check out the colorful homes, cathedral, well-preserved Jewish Quarter, and see a portion of the original city wall. Head to the town of Calella de Palafrugell for a 3-course meal on the coast. Take some time to walk on the sand or swim in the ocean before your return to Barcelona.
View Tour