ShowingFilter 1-2 of 2 listings.
$ 80
6 Hours
Day Trips
Hotel Pickup Offered
Free Cancellation
Uncover the secrets of one of the world's oldest civilisations on this 6-hour tour of Uaxactun, a Mayan city inhabited from 300BC. Follow your guide around the fascinating archeological site, marvel over remarkably preserved Mayan ceramics in the onsite museum and learn about Uaxactun's significance as the birthplace of the Mayan astronomical calendar. This day trip from Flores includes round-trip hotel or airport transfers and lunch.
View Tour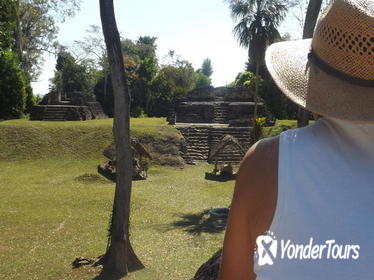 $ 150
11 Hours
Day Trips
Hotel Pickup Offered
Free Cancellation
Visit one of Guatemala's most enigmatic Mayan sites on this full-day tour of the Uaxactún community from Flores. Discover the archeological gems scattered among a modern village and witness how the preservation of the ruins is combined with efforts to sustain the local community. Learn how Uaxactún is thought to be the birthplace of the Mayan calendar and writing system from your expert guide; see the world's oldest Mayan arch; and admire ancient artworks. This private tour includes lunch and round-trip transport from the Mundo Maya International Airport or your Flores hotel.
View Tour