ShowingFilter 1-2 of 2 listings.
$ 20
1 to 4 Hours
Attraction Tickets
Free Cancellation
Tack the "Death by Natural Causes" exhibit on to your Houston Museum of Science itinerary. Buying online saves you the hassle of ticket lines at the museum, which allows you to head straight in and start exploring. Visitors learn potentially surprising facts about the dangers of the natural world, from glow-in-the-dark radium ink to lethal mushrooms.
View Tour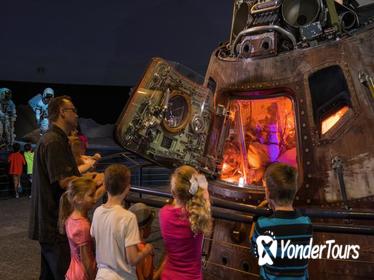 $ 25
The award-winning Space Center Houston is one of Houston's most popular family attractions and takes visitors behind-the-scenes of the NASA Johnson Space Center. This flexible entrance ticket allows you to visit at a time that suits you and spend as long as you like exploring. Filled with interactive exhibitions, multi-media displays, cutting-edge technology, and fascinating space artefacts, there's something to amaze and entertain all ages.
View Tour