ShowingFilter 1-3 of 3 listings.
$ 1,589
7 Days
Honeymoon Packages
Leave the planning to someone else - and explore some of Italy's most beautiful and romantic corners - on this seamless, 7-day tour. Visit Rome and the Vatican City's historical attractions, and enjoy the languid pace of life in Naples. Set off on side trips to the Amalfi Coast and Pompeii, and head next to Florence and Pisa. The tour concludes in Venice, where you can embark on a private gondola ride. Hotel accommodation, airport transfers, inter-city trains, breakfasts, and group sightseeing outings are all included.
View Tour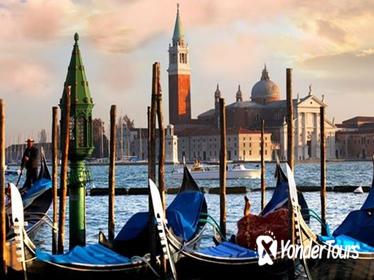 $ 999
6 Days
Honeymoon Packages
Enjoy a romantic holiday in Italy on a 6-day private honeymoon tour. Discover the best of Italy and visit Rome, Florence, Pisa, and Venice with sightseeing tours to the best parts of each city. Enjoy a gondola ride in Venice, make a wish at the stunning Trevi Fountain, stroll through the Renaissance city of Florence, and much more. Enjoy a stress-free trip with all lodging, transfers, tours, and breakfast included.
View Tour
$ 240
30 Minutes
Wedding Packages
Hotel Pickup Offered
Surprise the love of your life with a proposal in the romantic city of Venice. Planning how to propose in a foreign city can be a stressful experience, but you won't have to worry about getting logistics right as everything will be taken care of for you - from hotel pickup to a private gondola ride, a rose, and even a bottle of Prosecco to share. You'll pass the Grand Canal and see many of Venice's most scenic sites on this unforgettable tour.
View Tour