ShowingFilter 1-3 of 3 listings.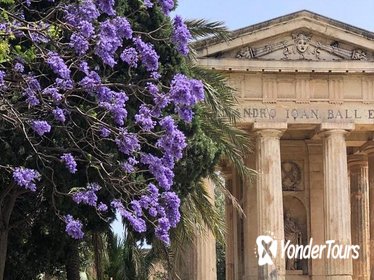 $ 17
3 Hours
Walking Tours
Free Cancellation
Malta's UNESCO-listed capital is best explored on a walking tour. This 3-hour small-group tour of Valletta is limited to 30 participants, ensuring plenty of time to take in all the highlights.
View Tour
$ 47
4 Hours
Walking Tours
Hotel Pickup Offered
Free Cancellation
Discover the Maltese capital of Valletta, the 'City of the Knights', on a 3.5-hour walking tour of the UNESCO World Heritage city. Visit the Archaeology Museum, step inside the magnificent St John's Co-Cathedral, see the Grand Master's Palace, and admire views of the Grand Harbor from the Upper Barrakka Gardens.
View Tour
$ 151
Learn about Malta's bravery during World War II on this 3-hour private Valletta walking tour. Visit key sites and monuments associated with the 1940-42 Axis bombardment, including the poignant Siege Bell monument. Learn about the tunnels and community kitchens established in Valletta, and discover how locals maintained their daily lives. Hear about events like the Illustrious Blitz, and visit the National War Museum for additional insight into the island's wartime struggles.
View Tour