ShowingFilter 1-2 of 2 listings.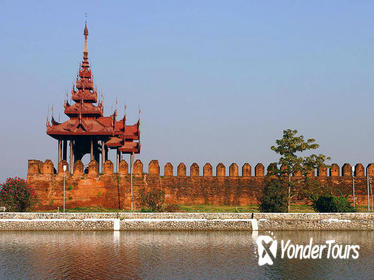 $ 60
10 Hours
Day Trips
Hotel Pickup Offered
Free Cancellation
This full-day private tour of Mandalay provides an overview of the unique cultural heritage in this fascinating city. Accompanied by your own personal guide, tour the Mandalay Palace, Mahamuni Pagoda, Kuthodaw Pagoda and Shwenandaw Monastery (Golden Palace). Visit a gold-leaf workshop and bustling market and view the sunset from Mandalay Hill. Lunch and hotel transport by private vehicle are included.
View Tour
$ 75
10 Hours
Private Day Trips
Hotel Pickup Offered
Free Cancellation
Join a private guide for a day of exploring Mandalay's countryside, traveling to four fascinating sites by river boat, horse cart, and private car. First, you'll see Mingun's spectacular stupa and bell then tour the former imperial capital of Inwa. Next, take in views of glittering stupas from Sagaing, and visit the rock-carved Buddha statues at U Min Thonze Caves. Choosing a private guide means you can enjoy the tour at your own pace, while learning about Myanmar history and culture throughout the day.
View Tour