ShowingFilter 1-2 of 2 listings.
$ 300
1 Day
Day Trips
Hotel Pickup Offered
Free Cancellation
Depart Lagos on a historic day tour of Badagry, a coastal town that was one of West Africa's first slave ports. Visit the Badagry slave market site and the Point of No Return, where captured Africans left for the Americas to meet their fate. See an early missionaries cemetery and explore the Slave Trade Relics Museum, telling the slave trade story through artifacts like ceramic bowls once exchanged for lives. Badagry is also home to the Baracoon, cells where slaves stayed shackled with neck chains and mouth locks for months.
View Tour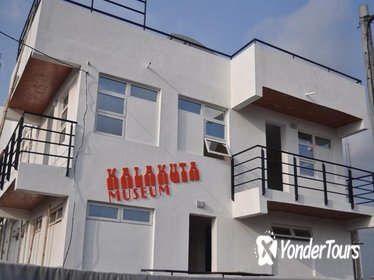 $ 300
3 Hours
Private Sightseeing Tours
Hotel Pickup Offered
Free Cancellation
Tour the Kalakuta Museum - highlighting the life of legendary Afrobeat musician Fela Kuti - in Lagos with a private guide. Opened in 2012, the property served as Kuti's residence from the 1970s until his 1997 death. Kuti is buried in a mausoleum on the grounds. See his preserved bedroom as well as other artifacts and exhibits pertaining to his life throughout the space. There's also an onsite gift shop and a rooftop bar where you can savor a cocktail (own expense) while reflecting on Kuti's many musical contributions.
View Tour