ShowingFilter 1-3 of 3 listings.
$ 119
7 Hours
Bike & Mountain Bike Tours
Free Cancellation
This spring feeds into the St Johns River, which is not only populated with aquatic life but it is a refuge to one of Florida's endangered residents, the manatee.This tour takes you along Lake Beresford trail where you can spot turtles, butterflies, and wild birds before taking you into Blue Springs Park. If you're looking to see the more natural side of Florida this is the tour for you!
View Tour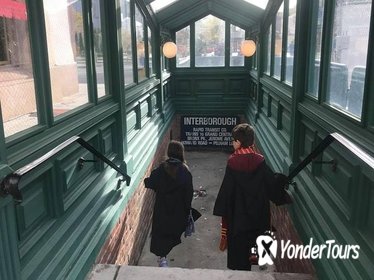 $ 495
Our service will help you get the most out of your visit to Universal Studios. We understand that not everyone likes thrill rides so we allow you to either sit out while we accompany minors on the ride, or we can stay with your family while you get your adrenaline fix. In addition we can provide your family interactive magic wands to use for the duration of your visit so you can truly experience the Wizarding World or Harry Potter.
View Tour
$ 119
6 Hours
Bike & Mountain Bike Tours
Free Cancellation
The unparalleled views over the 9.5 mile Courtney Campbell Bridge are widely sought after by anyone looking to take in the breezes off the bay and enjoy some sun on your shoulders. We  will travel over the bridge that spans across the bay from Tampa to Clearwater.  At the conclusion of the ride, we will enjoy Whiskey Joe's Bar and Grill which features delicious, localized dishes and a great bar scene, including 14 types of mojitos, 30 types of margaritas, and over 52 beers on tap! If your looking for a great ride and food this is the tour for you. 
View Tour