ShowingFilter 1-1 of 1 listings.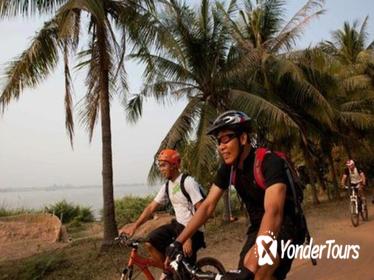 $ 100
4 Hours 30 Minutes
Bike & Mountain Bike Tours
Hotel Pickup Offered
Explore the little-visited island of Koh Dach, famed for its hand-loomed silks, on this private 4.5-hour bike tour from Phnom Penh. Cycle along the Tonle Sap River, cross the Mekong River by ferry and pedal your way around the picturesque island. Experience island life as you enjoy a demonstration of traditional silk-making, meet with the monks at the Wat Chung Koh temple, then tuck into a picnic lunch (included) of typical Cambodian cuisine.
View Tour