ShowingFilter 1-2 of 2 listings.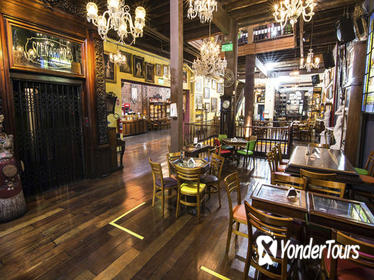 $ 450
4 Hours
Theater, Shows & Musicals
Hotel Pickup Offered
Free Cancellation
Enjoy a night out in Rio de Janeiro at a live music venue showcasing the best of Brazilian music. The Scenarium is a venue with three floors of authentic Brazilian music, from samba to forró, located in the Lapa district. Enjoy personalized service throughout the evening with your private guide answering any questions you may have about the menu or the music.
View Tour
$ 10
2 to 3 Hours
Theater, Shows & Musicals
Free Cancellation
Inaugurated in 1909, Theatro Municipal is one of the main entertainment venues in Brazil and Latin America. In the last renovation, important areas of Theatro have been restored, highlighting the imposing eagle of 350kg that adorns the top of the building, which received 8,000 sheets of gold 23 carats of gold. Over a little more than a century of history, Theatro Municipal has received great international artists and important names of Brazilian culture.  The design was inspired by the Paris Opera. Since the 1930s, the Municipal Theater of Rio de Janeiro has been concerned with maintaining its own artistic body. Today it is the only Brazilian cultural institution to simultaneously maintain a choir, a symphony orchestra and a ballet company.
View Tour