ShowingFilter 1-2 of 2 listings.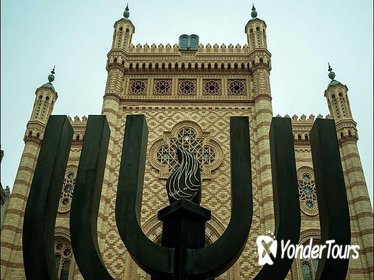 $ 22
3 Hours
Historical & Heritage Tours
Free Cancellation
Follow the legacy of Jewish life in Bucharest on this insightful walking heritage tour. See the city's former Jewish neighborhoods and most important spiritual landmarks while learning about the history of Romanian Jews, from medieval times through World War II and the Communist era. See synagogues both forgotten and restored to splendor, including the beautiful Choral Temple.
View Tour
$ 52
3 Hours
Private Sightseeing Tours
Hotel Pickup Offered
Free Cancellation
Discover a fascinating side of Romania's history on this 3-hour private walking tour of Bucharest's Jewish community. Explore the long history of Jewish people and culture in Easter Europe, and Bucharest in particular, with the help of an informative guide. See the Jewish Museum, State Jewish Theatre, the Jewish Community Center, the Great Synagogue and more.
View Tour