ShowingFilter 1-3 of 3 listings.
$ 84
5 Hours
Half-day Tours
Free Cancellation
Capture Canada's rugged coastline on camera on this 5-hour Fundy Coast to Fundy Shore photography tour. Explore the fishing village of St John in New Brunswick with your guide. Frame beautiful shots of the lighthouse and twin bridges as the ocean swirls in the background. Visit sandstone sea caves carved out by the powerful waves. Stroll along the rocky beach and gain insight into this small community's rich heritage. Admire the Reversing Falls Rapids and stop at the market, where the locals have been buying their fresh produce since 1876.
View Tour
$ 23
2 Hours
Walking Tours
Free Cancellation
Explore the historic architecture and charming atmosphere of St. John during this 2-hour guided shore excursion. Travel 1.5 miles (2.4 kilometers) with a nationally-certified guide as you discover the city's bustling market, tour its collection of Victorian-era structures, and check out highlights including Trinity Church, the 225th Anniversary Clock, the Policeman's Museum, and more.
View Tour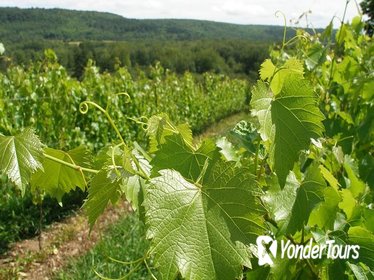 $ 100
6 Hours
Half-day Tours
Free Cancellation
Explore Canada's beautiful Maritime provinces on this 6-hour St John and New Brunswick tour. Head along the Kingston Peninsula to Reversing Falls and enjoy beautiful views over the Kennebecasis River. Travel through rolling farm country and sample locally produced delicacies. Explore the vineyards of Gillis Winery on the banks of the St John River, and learn of the organic grape varietals thriving in the fertile soils. Gain insight into the wines' delicate flavors during a tasting session. Then, visit St John's Old City Market - Canada's oldest farmers' market.
View Tour