ShowingFilter 1-3 of 3 listings.
$ 207
25 Minutes
Helicopter Tours
Free Cancellation
If you've already explored London by foot and four wheels, get an entirely new perspective of England's capital city during a 25-minute helicopter ride. An extra-special option ideal for first-time visitors, this experience provides the best birds-eye views of London and creates the opportunity for spectacular photographs. Plus, pilot commentary ensures that don't miss glimpses of iconic London landmarks.
View Tour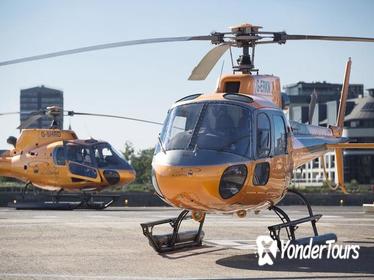 $ 260
20 Minutes
Helicopter Tours
Free Cancellation
Take in London's famous skyline from above on this 10- or 20-minute helicopter flight over the capital. Follow the route of the Thames River and gaze down at Buckingham Palace, the Shard, Big Ben and the Houses of Parliament, along with several other world-famous landmarks. As you fly, your pilot will point out the big-name sights, so you don't have to worry about missing a thing. The helicopter seats a maximum of six people, not including the pilot.
View Tour
$ 154
30 Minutes
Helicopter Tours
Experience London's iconic landmarks and famous skyline from the ultimate vantage point as you soar overhead in a helicopter. Take off from North Weald Airfield in Epping and fly over central London, the City, and the River Thames. Listen as your pilot points out London's most memorable sites and enjoy fantastic aerial views of Buckingham Palace, Big Ben and the Houses of Parliament, St Paul's Cathedral, and the London Eye.
View Tour