ShowingFilter 1-1 of 1 listings.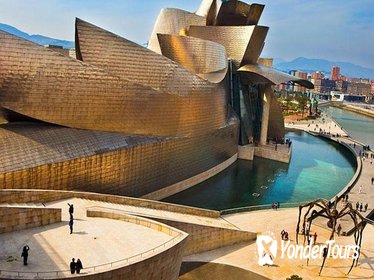 $ 36
1 Hour 30 Minutes
Private Sightseeing Tours
Immerse yourself in the artistic wonder of Bilbao's Guggenheim Museum with a private guide on a cultural 1.5-hour tour. Accompanied by your accomplished guide, explore the enthralling exhibitions of the museum in order to discover contemporary and modern art masterpieces; see timeless masterworks like Joseph Beuy's 'Lightning with Stag in its Glare' and gaze at Jeff Koons' colossal sculpture 'Puppy'. Gain fascinating insight into different art movements and hear tales of the intriguing lives of some of the artists during this culturally enriching exploration.
View Tour