ShowingFilter 1-2 of 2 listings.
$ 319
6 Hours
Day Trips
Hotel Pickup Offered
Free Cancellation
Explore one of the gems of the Basque coast with a private tour to the traditional fishing village of Getaria. Take a guided tour of the walkable old town, taste Gipuzkoa specialties at a favorite local deli, and learn about the life and style of the inventive Basque designer at the Cristóbal Balenciaga Museum. Get a new prospective on the coastline and beaches during a private boat tour before retuning to San Sebastian.
View Tour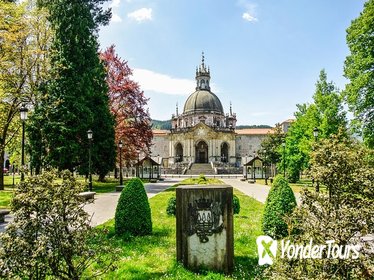 $ 87
9 Hours
Day Trips
Free Cancellation
Explore the spectacular and sacred sites of the Basque country on an enriching full-day excursion from Bilbao. Visit grand ecclesiastical structures like the Sanctuary of Loyola to attend an enlightening prayer ceremony; discover the quaint fishing villages that pepper the coastline to see why Bilbao residents favor them for their summer sojourns; and tour the stunning sights of the city of San Sebastian with an accomplished guide. Convenient round-trip transportation from your Bilbao hotel is included in this tour.       
View Tour