ShowingFilter 1-3 of 3 listings.
$ 73
5 Days
Sightseeing Passes
Free Cancellation
Maximize your time in the sophisticated capital of Sweden with a Stockholm Pass, a cost-effective sightseeing package that grants entry to top attractions and tours in Stockholm. Admire the city's arresting landmarks on an included hop-on hop-off bus and boat tour and gain free admission to popular attractions like The Royal Palace of Stockholm and the Nobel Museum.
View Tour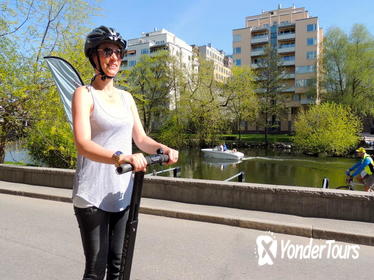 $ 56
2 Hours
Segway Tours
Free Cancellation
Explore the Swedish capital in style and take in top attractions with ease on this 1.5-hour Segway tour of Stockholm. Pull on your helmet, hop onto your Segway then follow a guide from Kungsbro into the hustle and bustle of pretty Stockholm. Discover famous landmarks and sites of interest including the Nobel Museum, the Royal Palace, the shipyard and the Town Hall. Along the way, gain insight into Stockholm's history and heritage, and see a side to the city many visitors miss.
View Tour
$ 23
1 Hour 30 Minutes
Private Sightseeing Tours
Free Cancellation
Discover Stockholm's oldest quarter and uncover its history on a 90-minute private walking tour. As you walk and sightsee, learn about the city's history from your private guide, and hear tales of the people and events who defined its fortunes from the early Middle Ages on. Check out Stortorget, the city's original square; see the Nobel Museum, Royal Palace and more; and stroll around Riddarholmen Island, admiring the views over Lake Malaren.
View Tour