ShowingFilter 1-2 of 2 listings.
$ 38
5 Hours
Museum Tickets & Passes
Hotel Pickup Offered
Free Cancellation
Discover the relics and monuments of the Olmec civilization with admission to La Venta museum including lunch and transport from Villahermosa. See the native wildlife of the Tabasco region as you explore the museum's zoological area beside the Lake of Illusions. Learn what's known about the mysterious stone heads and alters that have been recovered from the La Venta site, and enjoy the lush museum grounds where the site's jungle setting is reproduced. Finish the tour with a traditional Tabasco-style lunch before returning to your Villahermosa hotel.
View Tour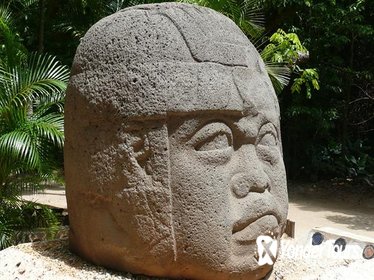 $ 65
5 Hours
City Tours
Hotel Pickup Offered
Free Cancellation
Explore two attractions in Villahermosa with a local guide on a half-day tour to Parqueo Museo La Venta (La Venta Park Museum) and Yumka eco-reserve. La Venta features an open-air museum with 36 stone statues from the Olmec civilization, an early Mesoamerican culture that dates back to 1200 BC. You can also see animals at the wildlife reserve at both La Venta and Yumka. Learn about the region's history from your guide on this tour, which includes entrance fees, and hotel pickup and drop-off.
View Tour