ShowingFilter 1-2 of 2 listings.
$ 60
9 Hours
Private Day Trips
Hotel Pickup Offered
Free Cancellation
Take a privately guided walk on an old opium trail in Northern Thailand, where you're accompanied by a local Hmong guide between mountain villages. You'll visit the Hmong communities of Doi Pui and Ban Mae Sa Mai, and learn about the people and plants of Doi Suthep-Pui National Park, whose slopes once supported a prolific opium trade. Your full-day private tour includes a stop at Phra That Doi Suthep Temple, the FORRU tree nursery and a Hmong museum, plus a picnic lunch and round-trip hotel transport by minibus.
View Tour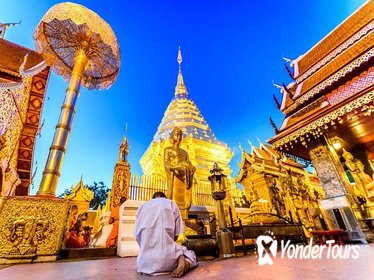 $ 49
7 Hours
Day Trips
Free Cancellation
The original founding of the temple remains a legend and there are a few varied versions. The temple is said to have been founded in 1383 when the first stupa was built.
View Tour