Choose from 1 Fun Things to Do in Haifa
ShowingFilter 1-1 of 1 listings.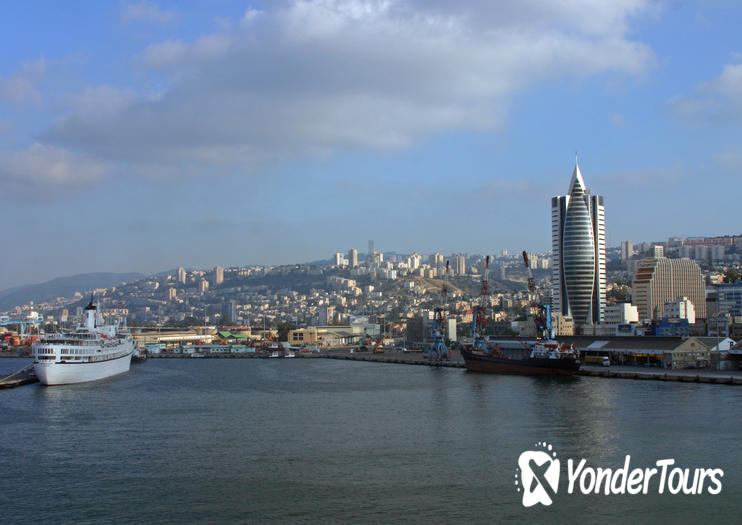 Haifa, Israel's third largest city, is also one of the most underrated. Where Jerusalem gets the lion's share of attention as a religiously significant destination, Haifa flies under the radar with multiple faiths living in relative harmony -- most notably the headquarters of the Baha'i faith. As the country's largest and busiest commercial port, Haifa can dock three ships at once.
How to get to Haifa
Haifa Port is conveniently located right in Haifa's city center, making for an easy walk from your ship to pretty much all the top attractions. Wear your walking shoes though, as Haifa is very hilly. If you'd rather not walk, taxis wait outside the terminal when ships are docked, or you can hail them around town. The closest international airport is Ben Gurion International Airport in Tel Aviv -- a 75-minute train ride from Haifa.
One Day in Haifa
From the passenger terminal, walk through the historic German Colony to the base of the Baha'i Gardens and World Center on the northern slope of Mount Carmel. Spend some time walking through the beautifully manicured gardens before hopping on the Carmelit funicular for a trip up the mountain.
Haifa serves as the gateway to Nazareth and the Sea of Galilee, both home to numerous religiously significant sites, like the supposed locations of Jesus's childhood and baptism and the Basilica of the Annunciation, the largest church in the region and the sight where Gabriel was believed to have visited the Virgin Mary.
History buffs and religious scholars alike should consider a visit to Akko, just 30 minutes away by train. This ancient crusader city is dominated by narrow alleys, underground passages and busy souks.
For a more relaxing day in Haifa, choose one of the city's eight beaches for a day in the sun. Zamir and Dado beaches both have boardwalks with restaurants, shops and facilities within a quick taxi ride of the port.
Port Information
Haifa Port houses a duty-free shop, cafeteria, currency exchange desk and a souvenir shops. The official currency is the New Israeli Shekel (NIS), and if you take a left after crossing the bridge from the passenger terminal, you'll find an ATM where you call pull out money. Credit and debit cards are also widely accepted. While Hebrew is the official language, you'll find most people speak English quite well.