Choose from 2 Fun Things to Do in Ixtapa
ShowingFilter 1-2 of 2 listings.
Opened to the public in 2013, the Xihuacan Museum and Archeological Site offers a unique look at a pre-Columbian temple site as archeologists uncover it. Located in the area around Ixtapa-Zihuatanejo, on Mexico's Pacific coast, the archeological site include a religious pyramid about 45 feet tall and 300 feet square at the base, which remains only partially uncovered, and an ancient ball court that is one of the largest ancient courts in Mexico, second only to Chichen Itza's. The nearby museum houses around 800 artifacts uncovered at the site, including ancient pottery, tools and art works, along with exhibits about the people who inhabited the area across more than four millennia.
Practical Info
Xihuacan Museum and Archeological Site are located near a small farming village called Soledad de Maciel, which is about 45 minutes from the sister resort towns of Ixtapa and Zihuatanejo. Admission is free.
Address:
Soledad de Maciel, Mexico
Hours:
Open Tues-Sun 10am-5pm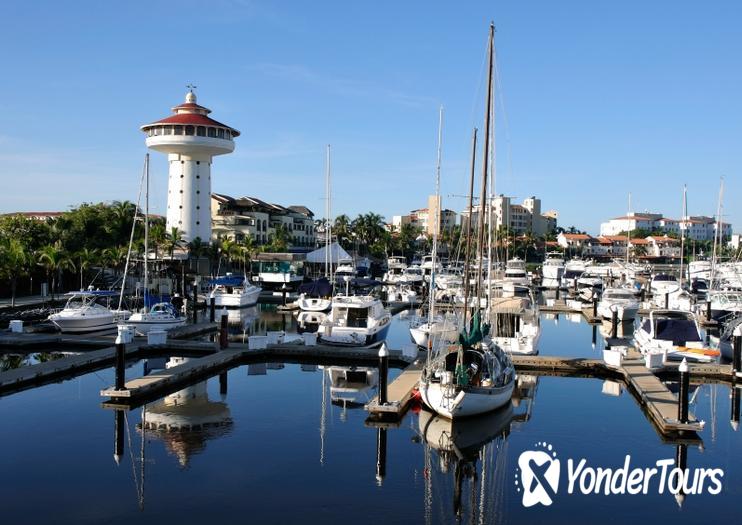 These two very different destinations, flowing together along a gorgeous stretch of the Mayan Riviera, make up one of the most attractive ports of call on the Mexican Riviera. Zihuatanejo, or "Zihua," is still a quaint fishing village, though growing into a small city. Its stunning shore has been occupied since pre-Columbian times, and the entire town retains an authentic Mexican feel, with traditional markets, regional seafood recipes, and a relaxed atmosphere.

Ixtapa, on the other hand, is a planned resort town, perhaps a bit sterile but perfect for vacationers who are looking for convenient, family-friendly access to truly beautiful beaches, a picturesque marina, and a wide selection of comfortable hotels. The two towns are only three miles apart, so day-trippers can easily explore both.

How to Get to Ixtapa/Zihuatanejo

You'll arrive in the tender port of Zihuatanejo, which most day-trippers prefer to resort-lined Ixtapa. Most of Zihua's attractions, mainly beaches, shops, and restaurants, are walking distance from the pier. Boat taxis can take you to prettier, more pristine beaches, including those of Isla Ixtapa. It's a three-mile walk or inexpensive cab ride to Ixtapa proper, with more upscale shopping, a fine marina, and other appealing beaches. Seasoned travelers who speak a bit of Spanish will have no problem using cheap public buses that connect the two towns.

One Day in Ixtapa/Zihuatanejo

There are nice beaches, shops, and even an archaeological museum close to the wharf. Most can be reached on foot along Zihuatanejo's malecón, Paseo del Pescador (Fisherman's Walk), lined with thatch-roofed seafood restaurants and handicraft stands selling the region's attractive rugs, hammocks, shell art, pottery, and other artesanías.

Better beaches are accessible by boat, including Ixtapa Island, with four unspoiled stretches of white sand and coral reefs just perfect for snorkeling; and popular, palm-lined Playa Las Gatas, with calm, sapphire water protected by a reef that explored by snorkel and diving outfits set up onshore. Other activities include horseback riding, surfing, wildlife watching, golfing, sportfishing, zip-line canopy tours, and much more.
Practical Info
This is a tender wharf, so time is of the essence. All of Viator's shore excursions include a guarantee that you will be returned to your ship on time, or enjoy free transportation to the next port of call. If you choose to explore on your own, pay close attention to your watch. Spanish is the official language, but most people in the tourist centers speak at least some English. The official currency is the Mexican peso, available at ATMs in both towns, but dollars are widely accepted.