ShowingFilter 1-2 of 2 listings.
$ 374
Sail along Turkey's sun-kissed Turquoise Coast in style on this 7-night luxury yacht cruise from Bodrum, including meals and accommodation on-board. Escape the crowds as you cruise around the beaches and bays, stopping off to swim or hike along the way. Enjoy free time for sightseeing in Bodrum, explore the Byzantine ruins at Kisebuku, or just relax on deck and soak up the scenery.
View Tour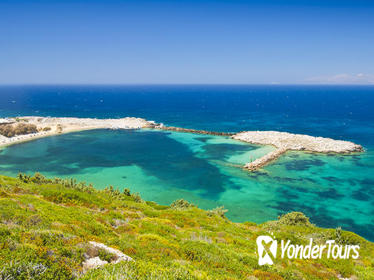 $ 750
Escape to the dreamy landscapes of Turkey's Aegean coast for an unforgettable 7-night cruise around the Bodrum Peninsula and the Greek Dodecanese Islands. Board your yacht for an all-inclusive trip, stopping at Kargi, Bozburun, and the Greek Islands of Rhodes, Symi and Kos. Hop off to explore the ancient city of Knidos, hike the Nisyros volcano or sample the buzzing nightlife of Kos, or simply enjoy swimming, sunbathing and snorkeling as you float around the coast.
View Tour