ShowingFilter 1-3 of 3 listings.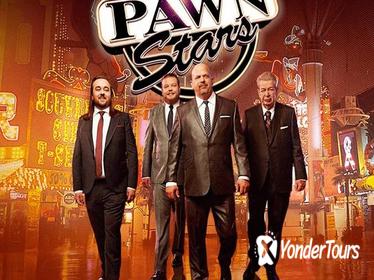 $ 70
4 Hours 30 Minutes
City Tours
Free Cancellation
Discover the hit Las Vegas-based reality television shows up close and in person on this guided, 4.5-hour tour. Visit the filming locations of 'Pawn Stars,' 'Tanked,' 'American Restoration,' 'Counting Cars,' 'Toy Shack' and 'Ultimate Sports Cards and Memorabilia.' Spend 20 to 30 minutes at each location, with skip-the-line VIP access and an insider's narrative on each show. Entrance fees and transportation via mini motor coach included.
View Tour
$ 40
1 Hour 30 Minutes
Movie & TV Tours
Free Cancellation
Step into the world of the hit television series 'Tanked' on this guided, 70-minute tour in Las Vegas. Enjoy behind-the-scenes access at Acrylic Tank Manufacturing, or ATM - the 37,000-square-foot facility where cast members Wayde King and Brett Raymer work day-to-day - two brothers-in-law running the largest aquarium manufacturing company in the nation. Learn how aquariums are built and see some tanks that could be featured on the show. Also, snap a photo sitting on Brett's messy desk and hear what it's like to be a reality TV star.
View Tour
$ 79
3 Hours 30 Minutes
Half-day Tours
Free Cancellation
Visit the filming locations of the reality TV shows Counting Cars and Vegas Rat Rods during this Las Vegas guided tour. Along with seeing Count Kustoms, the chopper and hot rod dealer, and WelderUp, the customization shop owned by Steve Darnell, you'll pop by the Shelby Museum to stroll through interactive exhibits and see classic cars. Plus, this Vegas tour gives you a US$15 credit to use toward a meal at Vamp'd Rock Bar and Grill on West Sahara Ave.
View Tour