ShowingFilter 1-2 of 2 listings.
$ 88
3 Hours
Beer & Brewery Tours
Free Cancellation
Visit 4 craft breweries and sample 8 beers during this walking tour of Buenos Aires' local breweries. Follow your local, beer-loving guide through the historic, picturesque San Telmo neighborhood to discover a collection of local microbreweries. Learn how the local economy influenced the rise of this local producers, how beer is sometimes used a political tool, and how Argentine beer influenced beer around the world. Snack on traditional favorites as you go. All tastings and snacks are included.
View Tour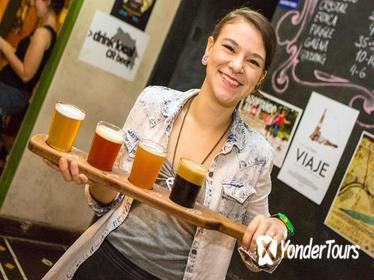 $ 71
3 Hours
Beer & Brewery Tours
Free Cancellation
Tap into Costa Rica's emerging craft beer movement with this 3-hour beer tour in San Jose. Accompanied by a local guide, you'll explore the Barrio Escalante, the heart of San Jose's pub culture and home to many brewpubs. Taste 10 different varieties of beer, accompanied by traditional tapas - the Costa Rican version of bar snacks. You'll also have a chance to pick up a few souvenirs at the Artesanos Market. A small group size helps create a more personalized tour experience.
View Tour