ShowingFilter 1-3 of 3 listings.
$ 118
9 Hours
Historical & Heritage Tours
Free Cancellation
Visit two of Croatia's fairy-tale castles on a full-day tour from Zagreb. Cross the drawbridge to Trakošā‡an Castle and marvel at antique furnishings, medieval weapons, and stunning tapestries on a guided tour, then explore the Baroque city of Varaō¾din and admire monuments including Stari Grad Castle.
View Tour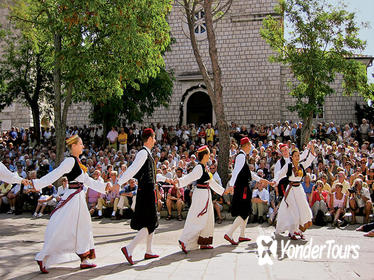 $ 38
5 Hours
Historical & Heritage Tours
Hotel Pickup Offered
Free Cancellation
From Dubrovnik, visit the traditional village of āŒilipi, located in the Konavle Valley, where you can see an authentic folk village and traditional culture. Among the beautiful rural landscapes surrounding the village, take in the traditional culture and take in a native folk dance performance.
View Tour
$ 21
2 Hours
Historical & Heritage Tours
Free Cancellation
You can stroll down the Stradun and walk the wall of Dubrovnik but it's much more meaningful if you know what you're looking at. Which is why this informative and fun walking tour is a must for any visitor to the 'Pearl of the Adriatic.' Learn what makes this UNESCO World Heritage site so amazing and special. Learn about the architecture - Gothic, Renaissance and baroque - and the history behind the palaces, fountains, monasteries and churches. Walk the high walls and get a different perspective of the city.
View Tour