ShowingFilter 1-2 of 2 listings.
$ 76
1 Day
Museum Tickets & Passes
Hotel Pickup Offered
Spend a full day exploring Suva, the political and administrative capital of Fiji, on this tour from Nadi. With all round-trip transportation provided, there's no need to rent a car and you can just sit back and enjoy the ride. Learn about the multi-cultural community and the eclectic architecture through a guided city tour, then head to the Fiji Museum with included entry.
View Tour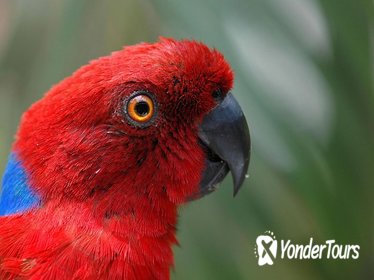 $ 25
1 to 6 Hours
Attraction Tickets
Free Cancellation
By international standards KULA Eco Park, on the Fiji Island of Viti Levu, was a small, often overlooked wild life facility. But we survived by being the best we could be at what we do - and what we still do is help preserve the incredibly diverse natural heritage of these beautiful Fiji Islands. Founded in 1997, the park has now been transformed into KULA WILD Adventure Park. The biggest, most diverse Family Fun Park in Fiji. We are now"¦A nature walk through acres of natural forest with elevated boardwalks allowing exploration, from the valley floor to the forest canopy. The only Captive Breeding facility in Fiji for endangered Fiji indigenous species. Fiji's BIGGEST Family Fun Park, with something for the whole family. A show place for Fiji's spectacular bird, reptile & marine life. The only Free Hands-On Environmental Education Center for Fiji's school children. 
View Tour