ShowingFilter 1-3 of 3 listings.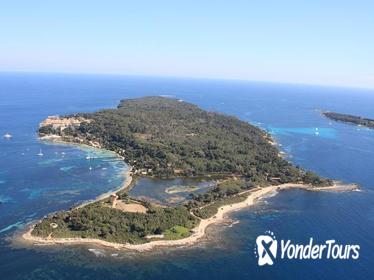 $ 17
1 Day
Ferry Services
Free Cancellation
Just 15 minutes off the coast of Cannes is a natural oasis waiting to be explored. Board a ferry to the lle Sainte-Marguerite - about a half-mile off shore from the French Riviera - for a relaxing morning or afternoon, depending on which departure you choose. Once on the island time is yours to hike, birdwatch or do some cultural exploring at the maritime museum. lle Sainte-Marguerite is also home to Fort Royal, a 17th century prison once housing the 'Man in the Iron Mask.' Private tours of the fort (own expense) are available.
View Tour
$ 87
10 Hours
Ferry Services
Free Cancellation
Cruise the coastal curve of the French Riviera to St Tropez on a full-day excursion from Nice. Gaze at sweeping ocean vistas as you sail the Mediterranean Sea to the glamorous town of St Tropez, famed for the famous faces that frequent the opulent resort. Spend a day exploring at your leisure and discover alluring attractions like St Tropez Church and St Tropez Citadel. Alternatively, browse sophisticated boutiques for designer clothes, sample seafood specials at gourmet restaurants, and lounge on the powdery soft sand of the town's pristine beaches. Return to Nice by boat at the end of your relaxing day.
View Tour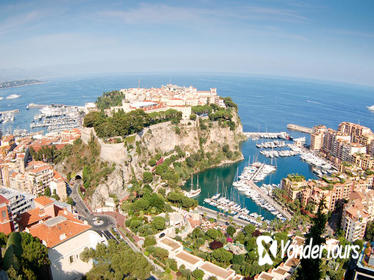 $ 48
1 Day
Ferry Services
Free Cancellation
Discover the glamor and glitz of Monaco on a full-day excursion to the opulent country from Nice. Cruise along the French Riviera during an idyllic 45-minute ferry ride and then arrive amid the glittering yachts and sophisticated shops of Monte Carlo. Spend the day exploring the country's alluring attractions at your leisure, visiting landmarks like the Prince's Palace and the grand Casino of Monte Carlo. Return to the ferry port at a pre-arranged time and enjoy splendid ocean vies as you sail back along the Mediterranean Coast.
View Tour