ShowingFilter 1-3 of 3 listings.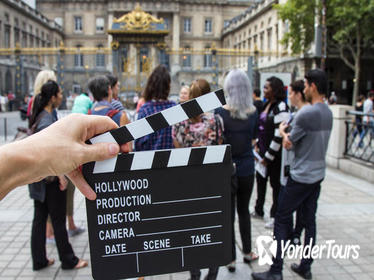 $ 29
2 Hours
Movie & TV Tours
Free Cancellation
See Paris through the lens of a film director on this 2-hour walking tour of recognizable movie and TV filming locations throughout the city. See the streets, monuments and shops immortalized in films like 'Midnight in Paris,' 'Before Sunset,' 'The Devil Wears Prada,' and 'Marie Antoinette.' Get the inside scoop from your local film buff guide while strolling between locations in the vibrant Latin Quarter, on the Ile de la Cit e and along the riverbanks of the Seine.
View Tour
$ 98
2 Hours 30 Minutes
Movie & TV Tours
Free Cancellation
Explore Montmartre, the Parisian neighborhood adored by filmmakers, movie stars, locals and tourists alike, on this 2.5-hour walking tour. Discover scenes from Woody Allen's 'Midnight in Paris' with a stroll around the Sacr e Coeur Basilica; stand in front of the Moulin Rouge, where Christian and Satine fell in love in the 2001 film of the same name; and pass by Caf e des 2 Moulins, which featured in 'Amelie.' Numbers are limited to just eight people on this small-group tour.
View Tour
$ 342
2 Hours 30 Minutes
Movie & TV Tours
Free Cancellation
Have kids and want to teach them all about Paris? Skip the large tour groups, and book this 2.5-hour interactive walking tour, perfect for families with children ages six to sixteen. You'll be provided an iPad to solve educational enigmas, with characters from your favorite Paris movies providing clues along the way. Navigate your way around the Ile de la Cit e, Île Saint-Louis, Notre-Dame, the Saint-Louis Bridge, the Flower Market, and other highlight landmarks. This small-group tour is limited to seven people.
View Tour