ShowingFilter 1-2 of 2 listings.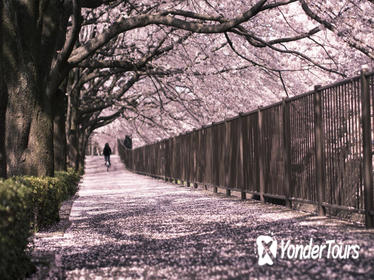 $ 100
Visit some of Tokyo's top spots for viewing cherry blossoms during this seasonal full-day tour - perfect for photographers or anyone wishing to see this magnificent annual spectacle. Check out Showa Memorial Park, and then head to Shinjuku Gyoen, home to more than 1,000 cherry trees. You'll also scale the heights of the Tokyo Tower for fantastic views of the city and beyond. This guided cherry-blossom tour includes a traditional Japanese lunch, too.Please note: This seasonal tour runs yearly between March and April. The dates are subject to change.
View Tour
$ 113
4 to 5 Hours
Bike & Mountain Bike Tours
Free Cancellation
Cycle around the Imperial Palace and its surrounding area! The Imperial Palace is located right in the center of Tokyo, on a vast piece of land, rich in nature. The historic Edo Castle once stood on this land. On this tour you will cycle around the Imperial Palace, getting a chance to enjoy both the scenery of the great metropolis and this historic structure. The route around the Imperial Palace is 6.6km, but the bikes you will be riding are electrically powered, so you will not feel too tired! You will also visit an impressive building which was built between the end of the 19th century and beginning of the 20th century, as well as the National Diet Building. Fancy a breezy cycle around central Tokyo with your private otomo tour guide?
View Tour