ShowingFilter 1-2 of 2 listings.
$ 190
9 Hours
Day Trips
Hotel Pickup Offered
Free Cancellation
Experience Kenya history and wildlife on a full-day tour of the Nairobi National Museum, the Giraffe Centre - African Fund for Endangered Wildlife, and Nairobi National Park. You'll learn about local cultures, see Rothschild's giraffes up close, and take a four-hour afternoon game drive through the grassy plains outside of the city. This 9-hour Nairobi tour includes all entrance fees and activities, as well as pickup and drop-off at your hotel in Nairobi.
View Tour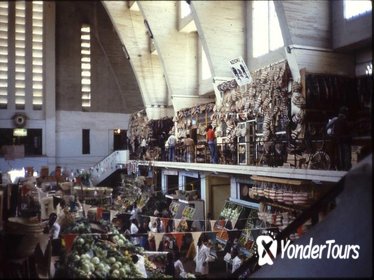 $ 150
4 to 5 Hours
City Tours
Hotel Pickup Offered
Explore Nairobi's history and culture on a 4-hour city tour, and discover the distinctive rhythms of the 'green city in the sun.' Take in the Nairobi Provincial Commissioner's offices in a distinctive colonial building, and see the bustling campus of Nairobi University. Visit the poignant site of the former American embassy, and get panoramic views from a high hill; learn about Kenya's rich heritage at the National Museum, see the savannah's slithering residents at the Snake Park then finish your tour over lunch at the carnivore restaurant, or equivalent. 
View Tour