ShowingFilter 1-3 of 3 listings.
$ 38
3 Hours 30 Minutes
Day Cruises
Free Cancellation
Climb aboard a catamaran for this scenic journey along the northern coast of Majorca. Cruise past coastal cliffs and Cape Formentor on the way to the small island of El Colomer. Swim or sunbathe while the boat is anchored and admire the impressive landscapes on the return sail.
View Tour
$ 232
See the Port of Palma on board a classical boat cruise. Available as a 60-minute or 120-minute option, the private excursion provides a great value for money option to spend a day at the sea with your partner, friends or family.
View Tour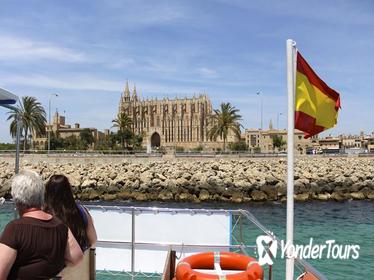 $ 14
Discover the natural and cultural highlights of the beautiful Port of Palma on this 1-hour boat trip. Departing from old town, get a waterside perspective of the diverse port activity, from small fishing boats to luxurious cruise ships and Mediterranean mega-yachts. Learn about Mallorca's maritime history while soaking up unbeatable views of landmarks like the San Carlos fortress, Porto Pi lighthouse and Almudaina palace. 
View Tour