ShowingFilter 1-2 of 2 listings.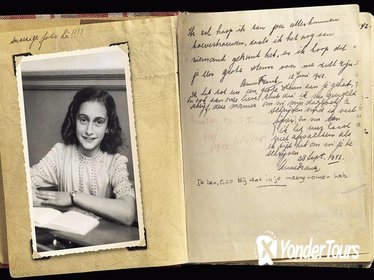 $ 83
3 Hours
Historical & Heritage Tours
Learn about Amsterdam's Jewish history with this private tour. You'll visit what was once the Jewish Quarter, with its old Synagogue and former Jewish theater (Hollandse Schouwburg) before heading to the Anne Frank House via tram. Here you'll have the option of going inside to see where the famous diarist hid until she was finally captured during WWII.
View Tour
$ 14
30 Minutes
Historical & Heritage Tours
Free Cancellation
Learn about the history of Volendam and get insight into the life and house of people a hundred years ago. Look inside a typical fisherman's house and get an explanation of how the people lived back then. The newest VR technology will take you back in time to 1916, when Volendam still was a small fishing village and overwhelmed by a dramatic sea flood. Enjoy a digital 360 degrees view around you, in a world of more than 100 years ago. Hear and see the wild sea and feel the fear of the fishermen. Visit this impressive experience that you will never forget and that is suitable for any age and all weather conditions. Explore the old-harbour village of Volendam. Experience Volendam is directly situated on the picturesque harbor of Volendam.
View Tour