ShowingFilter 1-2 of 2 listings.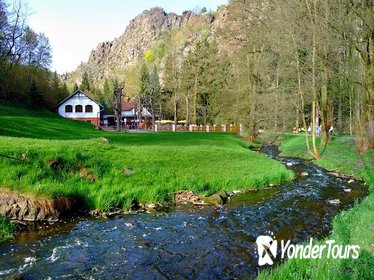 $ 29
5 Hours
Hiking & Camping
Free Cancellation
Follow winding trails through a park at the edge of Prague on a half-day, small-group walking tour of Wild Ã…Â arka Natural Reserve with an experienced guide. Leave the city center on public transport, and discover rocky cliffs, broad meadows and forests that shelter native birds and wildlife. Explore the preserve on a challenging 6-mile (9 km) hike into a rugged valley.
View Tour
$ 75
3 Hours
Nature & Wildlife
Hotel Pickup Offered
Free Cancellation
The sights of old Prague will mean so much more when you tour them with a professional guide, who will recount the city's long history. On this walking tour you will discover hidden nooks and crannies amid the must-see sights, which are easy to overlook if you don't know they're there. As this is a private tour, you can go at your own pace and linger at the places that interest you most.
View Tour