ShowingFilter 1-2 of 2 listings.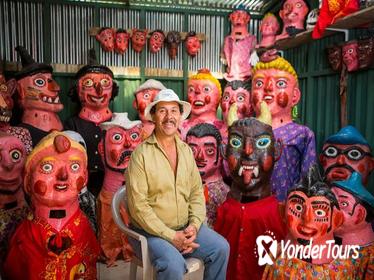 $ 63
4 Hours
Walking Tours
Free Cancellation
Enjoy an insider's perspective of San Jose on this half-day city walking tour. Accompanied by an expert guide, you'll get a sense of daily life in the Costa Rican capital as you ride public transportation, stop by a beautiful local park and visit the artisan workshop of a third-generation craftsman. Taste local flavors while you browse stalls at the historic Central Market, savor a traditional lunch at an 80-year-old inn and learn to make tortillas.
View Tour
$ 72
5 Hours
Walking Tours
Free Cancellation
Experience San Jose's historical and cultural offerings on a walking tour of Costa Rica's vibrant capital city. Begin at Parque Central to take in the city's main attractions. Explore its Pre-Columbian Gold Museum, Costa Rica Art Museum and National Theater in the company of a local guide. Marvel at the Beaux-Arts-style Melico Salazar Theatre and stop by Churrería Manolo's to sample its iconic cream-filled churros. This comprehensive city walk includes all entrance fees, along with a delicious lunch.
View Tour