ShowingFilter 1-1 of 1 listings.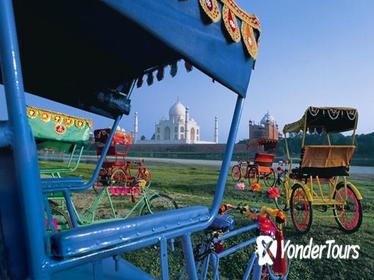 $ 136
3 Days
Transportation Services
This three-day Golden Triangle tour is an ideal trip for travellers short on time in India who don't want to miss out on the highlights. Starting in Delhi, you'll travel to Jaipur and Agra, visiting the historic temples, palaces, and iconic Taj Mahal on a fun-filled tour. As this is a private trip, you'll receive personalized attention from your driver, and the full comfort of an air-conditioned vehicle to yourself.
View Tour