ShowingFilter 1-2 of 2 listings.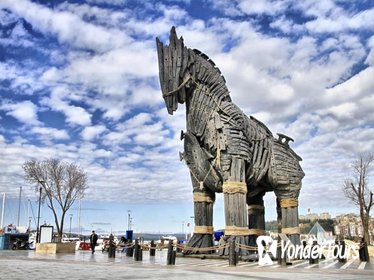 $ 1,046
A perfect well balanced trip between Anatolian historical heritage and natural beauties. Relaxation in Kuşadasā±, guided visits in Cappadocia, Istanbul, Troy, Gallipoli and Pergamon... 10 days to discover all the best of Turkey.Small group and we organize it starting from 2 pax
View Tour
$ 203
3 Hours
Air Tours
Free Cancellation
See the valleys of Cappedocia from 1000 feet on an exhilarating hot air ballon ride. Start your morning with an early hotel pick-up and a light breakfast. Then watch as your balloon is inflated as you hear a safety briefing. Then it's up into the sky for an unforgettable journey above Cappadocia's fairy Chimney rock formations, and scenic valleys. Celebrate your adventure with a champagne toast once back on the ground.
View Tour