ShowingFilter 1-2 of 2 listings.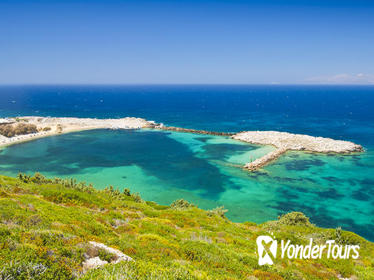 $ 750
Escape to the dreamy landscapes of Turkey's Aegean coast for an unforgettable 7-night cruise around the Bodrum Peninsula and the Greek Dodecanese Islands. Board your yacht for an all-inclusive trip, stopping at Kargi, Bozburun, and the Greek Islands of Rhodes, Symi and Kos. Hop off to explore the ancient city of Knidos, hike the Nisyros volcano or sample the buzzing nightlife of Kos, or simply enjoy swimming, sunbathing and snorkeling as you float around the coast.
View Tour
$ 1,749
8 Days
Multi-day Cruises
Hotel Pickup Offered
Delve into Turkish and Greek life during an 8-day land and cruise tour from Istanbul of Turkey's marvels and the Greek Aegean islands. Experience the highlights of the Sultanahmet district visiting the Blue Mosque and the Hagia Sophia. Then from Kusadasi, spend four days cruising the best of Greece in Crete, Patmos, Mykonos, Santorini and Athens. Return to Kusadasi for a land expedition to Turkey's wonders including Ephesus, Cappadocia and Pamukkale. This adventure ends where it started back in Istanbul. Included in this tour is hotel accommodation, coach and transfers, most meals and domestic air fare which makes this a fantastic trip to uncover the beauty and rich history of both countries.
View Tour