ShowingFilter 1-1 of 1 listings.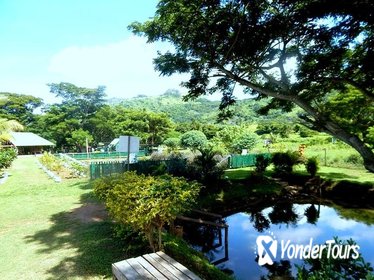 $ 79
4 Hours
Nature & Wildlife
Hotel Pickup Offered
Free Cancellation
Leave from your hotel or make the most of your layover with this relaxing, half-day, guided tour to the home of a thousand orchids that includes a swim in thermal mud pools. Arrive at serene orchid garden known as the Garden of the Sleeping Giant to see tropical flowers and lush plant life in bloom. Eat fresh fruit and a Fijian barbecue lunch and sip root-based yaqona during a traditional Kava Ceremony.
View Tour